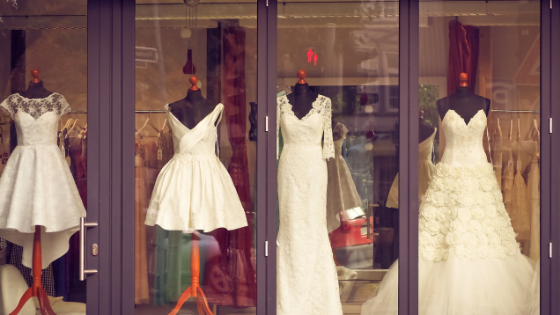 Imagine this: the love of your life has bent down on their knee and asked you to marry them. Unsurprisingly, you say yes! You are over-the-moon, head-over-heels in love with your partner and determined to make your special day unforgettable. But aside from the excitement and the butterflies in your stomach, one thing rings true: Weddings require a lot of planning and a lot of work! And it's for this reason that New West is an attractive destination for prospective brides. We're a one stop shop for all things matrimony.  
Along Columbia Street, you will come across a peculiar phenomenon. Here, you will find what is known as the Bridal Capital of British Columbia. Affectionately coined "Wedding Row," Columbia Street is home to a large number of bridal and formal wear galleries. Places like Sposa Wedding World, Lisa's Bridal and The Bridal Gallery make thousands of dreams come true each year.
Interestingly, the wedding shops situated here also make positive impacts upon other New West based businesses within the downtown core; after a bride and her entourage finishes dress shopping, they often head on over to El Santo for champagne and appies, to Piva Modern Italian Restaurant for a couple of entrees, or to Fratelli Bakery for a sweet celebratory treat. Generations of brides somehow know that New West is the place to go for formal wear and post-shopping fare… but has it always been that way? 
For the last 20-25 years, the bridal shops of Columbia Street have had a sort of symbiotic relationship; although they all compete in persuading a future bride to choose their specific store, they would surely be negatively affected if one establishment were to close down and move away. Future brides flock to Columbia Street in preparation for their big day for one very important reason: it's simply the best and most efficient shopping destination available!  
With close proximity to transit and shops near to one another, brides win by coming here. Are you planning a wedding? We recommend booking an appointment with some of New West based bridal shops for a day trip out with your crew. Each gallery in the area commits to different designers and styles so that you can see a broad and varied selection of current trends in the wedding dress world today. Even in this day and age, where online shopping thrives, formal dress shopping will always be personal and will always be enriched by in-person interaction. After all, nothing can compare to the feeling you and the people around you get when you've tried on your wedding dress for the very first time. 
For all those future brides and grooms out there, here's a PRO tip: Take a day trip out to Wedding Row and discover what each magical shop along Columbia Street has to offer. And if your big day isn't quite here yet, that's alright. Come find your prom or gala dresses here, too! Whatever you're looking for, we hope you say YES to New West.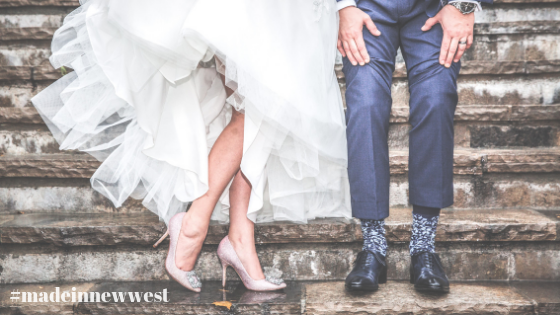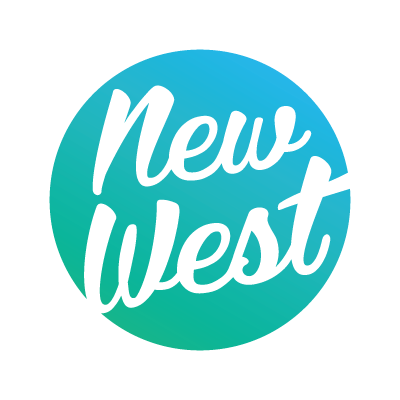 Tourism New West is the official Destination Marketing Organization for the city of New Westminster.