Ah, Springtime in New Westminster. The flowers are in bloom, the people are out strolling the boardwalk and the city's restaurants are serving up fresh, light and colourful dishes in line with the season. In fact there is so much delight to devour, you'll want to make it a weekend of culinary discovery with an overnight stay at one of New Westminster's fabulous hotels. 
Here's just a taste of what's on the menu this Spring in New West.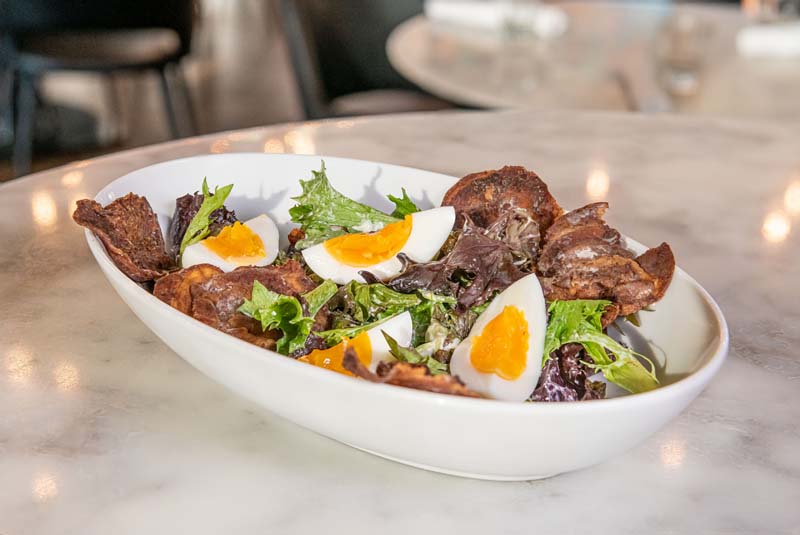 Piva
The Lunch Salad at Piva
This midday favourite at New West's modern Italian eatery is a delightful take on a Chef's Salad. Peppery arugula is balanced out with a creamy gorgonzola and thyme dressing, and topped with crispy pancetta, capers and hard boiled egg.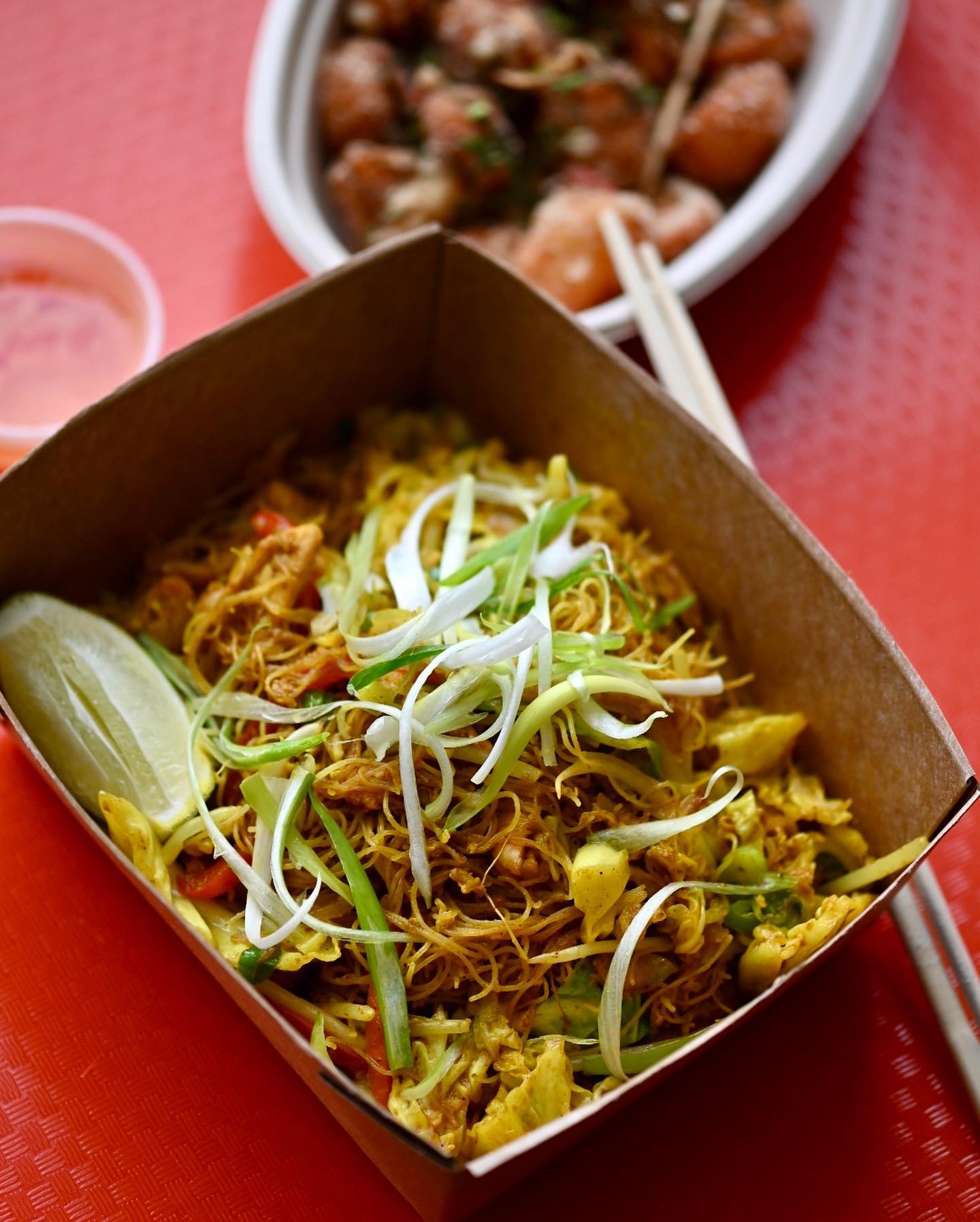 Pull up a seat at this waterfront patio and be immediately transported to the boardwalks of Singapore with this classic Southeast Asian street food, perfectly spiced with curry and topped with tofu, chicken or prawns.

An award winner in the Le Burger Week contest in 2021, this delicious handheld combines locally sourced free-range chicken delicately breaded "Louisiana-style" and topped with chipotle mayo, pickles and creamy coleslaw. (Points again for prime riverfront seating.)

All the colours of spring – on a pizza! The elusive Unicorn Pizza returns to L'Onore Pizza. Featuring local corn, cotija cheese, with cilantro, red onion and calabrian chili for some extra sparkle.
Costilla Benedict at El Santo
Spring just screams brunch. A lazy warm day to sit back and take your time with a midday meal and good company. Spice up the brunch classic at El Santo with their Costilla Benedict served with ancho braised short rib on skillet cornbread and smothered in chipotle hollandaise.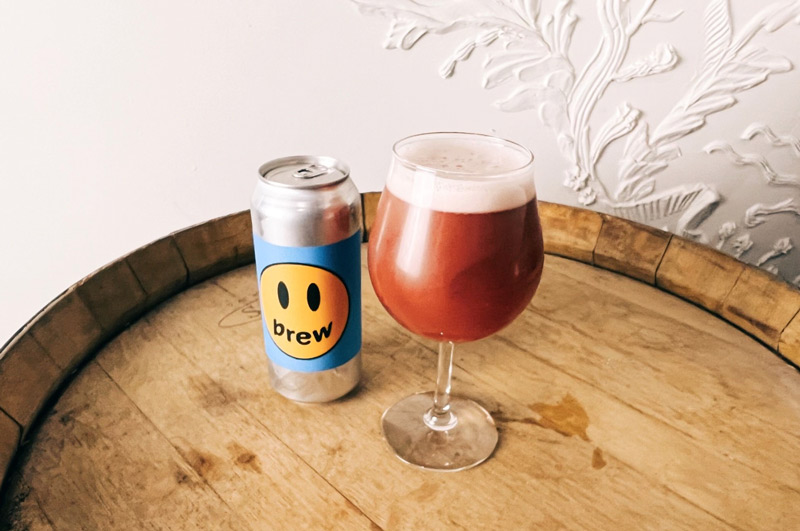 Shiny Things IPA at Steel & Oak and Blackberry Peach Pastry Sour at Another Beer Co.
And when the warmer weather draws you to a frothy beverage, look for these delicious fruit forward beers at two favourite local breweries. Shiny Things brings the sweetness of pineapple, while the Blackberry Peach Pastry Sour answers the question, What if pie was a beer?
All this Springtime goodness and more is never far from wherever you are. New West is easily accessible by car or transit from Downtown Vancouver, YVR International Airport, BC Ferry Terminals, and the US border.
Don't forget to Enter our Spring Contest!