CKNW plays an important role in the fabric of New Westminster's history. Even though the radio station is now located in Downtown Vancouver, the station was a product of New Westminster and the station's birthplace still lives on in the "NW" of the stations call letters. To celebrate its upcoming 75th anniversary, 980 CKNW is returning to its roots in New Westminster for a special broadcast with former hosts, special guests, and onsite activities. Current hosts Jon McComb, Simi Sara, and Lynda Steele will all be broadcasting live and Global BC will also be at the event. The broadcast will take place on August 15 from 6:30am to 6pm at the Anvil Centre, located directly across Columbia Street from the previous site of the Windsor Hotel, where CKNW's long life started.

CKNW launched under the ownership of Bill Rea's International Broadcasting Company on August 15, 1944 at its original frequency of 1230 AM. When it operated in the city of New Westminster, the radio station did a lot to benefit the community. In 1945, CKNW first appealed to listeners on-air to donate money in order to support CKNW's Orphans' Fund (now the CKNW's Kids' Fund). The money originally went to support the Loyal Protestant Orphanage in New Westminster, but the charity was later expanded to support children facing a wide range of challenges throughout the entire province. CKNW listeners supported this idea immediately, and year after year through their generous donations, the practice grew into a tradition. This chapter in New West's history speaks to the community oriented psyche of the city. Another example of this is the organization's Herring Sale Fundraiser which ran annually at New Westminster's waterfront from 1951 until 2005. The fundraiser raised close to $1,000,000 over the years.

CKNW also played a part in the arts and culture scene of New Westminster. Many of CKNW's fundraising events took place at the Massey Theatre, a signature city landmark since its opening in 1949. One of the station's most famous employees, Tony Antonias, was also a promoter of local arts and culture offerings. After moving to Canada, he landed a job at CKNW in 1955. During his time at the station, he served as creative director for nearly four decades and he wrote hundreds of radio ads. He is most famous for writing the Woodward's jingle on February 17, 1958, for which he received various accolades. He is a prime example of a community-minded individual who helped to shape both CKNW and the city of New Westminster simultaneously. Unfortunately, he passed away earlier this year.
Today, CKNW continues to be one of British Columbia's most popular radio stations. Through its many years the station has shaped, and been shaped by, the city of New Westminster. In order to learn more about the intricate history of CKNW's time in New West, make sure to stop by a free lecture at the Anvil Centre entitled "Top Dog: CKNW – The New Westminster Years," from 2-3PM on August 15.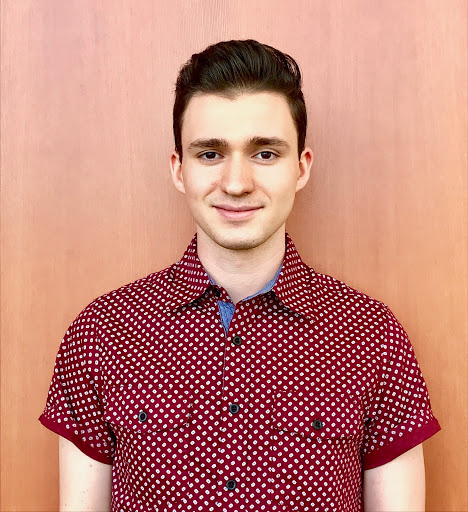 Hi! My name is Lucas Silva and I am very excited to be spending the summer working as Tourism Ambassador for Tourism New Westminster! I am currently studying Political Science in the honours department at the University of British Columbia. In addition to my interest in politics, I've always enjoyed studying history, and although I'm new to learning the ins and outs of New Westminster's past, I'm looking forward to being given the chance to discover it with you!