Gerald Hobbis, more popularly known as Cap, sold his first bicycle in 1932. In order to make it through the Depression and the war years, Cap and his brothers would take used bikes and fix them up. They made sure to rent out bikes as well. Cap's Bike Shop and Original Bicycle Museum is still an important fixture in the fabric of New Westminster's psyche. Having been open for over 80 years, and having expanded to various other locations around Greater Vancouver, Cap's Bicycle Shop stands a symbol of New West's long relationship with "the running machine."
The first bicycle was invented in 1817 by Baron Karl von Drais, a civil servant to the Grand Duke of Baden in Germany. He called his invention "the running machine" and worked to expand its appeal. By the 1860's and 70's, the bicycle began to gain wider popularity in Europe and Eastern North America, but it was not until the early 1900's that the bike began to become prevalent on the west coast. In 1931, Vancouver City Archivist Major J.S. Matthews writes about the bicycle "craze" that hit the region in the early 1900's, a period that saw the creation of many new bicycle paths and cycling-friendly infrastructure. He then continued to write that after the beginning of the Great Depression, the bike fell out of popularity and bicycle paths fell into disrepair. It is interestingly at this same point in history that Cap's Bicycle Shop opened in the city of New Westminster! Clearly, the trends would not prevent New Westminster from developing its own relationship with the bicycle.
Today, New Westminster has a very intimate relationship with the bicycle. It has become an increasingly popular mobility option in the city as new bike lanes and recreational areas continue to make it a more viable form of transportation. Residents and tourists alike are now able to ride along large stretches of the city's waterfront, and through unique historical districts. The city of New Westminster is currently developing a safe and comprehensive bicycle network with infrastructure and programs that are meant to encourage more people to take short, local trips by bicycle. This Tuesday, New Westminster will also be hosting the Grand Prix, a member of BC Superweek, one of the most prestigious cycling events in North America. Cyclists will navigate a 935-meter circuit for 45-55 laps. Spectators will be able to watch 200 professional cyclists pass by every minute while tackling the hardest course and steepest hill climb in the series.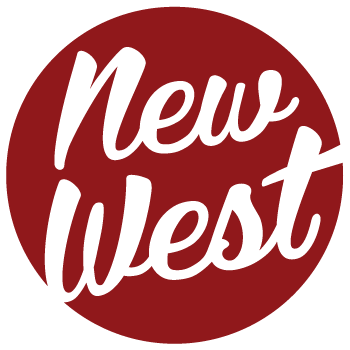 Tourism New West is the official Destination Marketing Organization for the city of New Westminster.