What is now known as the Quay was first surveyed by The Royal Engineers in 1860. They superimposed a grid pattern parallel to the Fraser River on the natural topography of the area with streets running up the hill and avenues across it. The area along the waterfront became a central industrial area for the city, with canneries, lumber mills, metal fabricating plants, and shipping terminals popping up along the shore. Also, in 1883, a ferry service was established that would transport people across the Fraser River between New Westminster and Surrey. This ferry can be interpreted as the historical precursor to the current Q to Q Ferry. The ferry transports visitors and residents alike between the New West Quay and Queensborough's Port Royal Public Dock. During the summer months, the ferry runs every 20 minutes and costs just $2!
In 1924, The Pacific Coast Terminals moved into the area and created a first-class international shipping terminal. The terminal hosted ships coming from places such as Yokohama, Hamburg, and Liverpool. In 1937, The Samson V was officially launched, the fifth and final federal vessel built to remove logs and other debris from the Fraser River's shipping channel. The sternwheeler was later acquired by the city of New Westminster in 1984 and now serves as a floating museum located along the Quay.
Due to increased pressure put on the terminals in the 1970's from the creation of new bulk loading and container shipping practices, the New West docks declined. In 1979, the waterfront was sold in order to become a showpiece of New Westminster's redevelopment and in 1981, Pacific Coast Terminals moved their operations to Port Moody. The revitalization of the area began soon after. In 1986, Westminster Quay Public Market opened, just in time for the World Expo. Over time, the Public Market became overrun by big box stores. This led to calls for the market to be revitalized and rebranded in 2008 as River Market. Today, the market is home to some of New Westminster's finest culinary offerings such as the new plant-based joint, Amaranthus, as well as the Asian street-food inspired Longtail Kitchen.
Discussion of the waterfront would not be complete without mentioning the Fraser River Discovery Centre, an interactive museum that allows visitors to explore the history, ecology, and current industry of the Fraser River. Construction of the centre began in 1999 and the museum opened with its first preview centre in 2001. It was further expanded in 2007 and 2013. Two years ago, the centre opened its flagship exhibition "Journey Through The Working River." The exhibition works to tell the economic story of the living, working Fraser River through the lens of sustainability. The exhibit is meant to help people better understand the impact of the Fraser River on their daily lives.
Source:https://www.newwestcity.ca/database/files/library/1_Quayside.pdf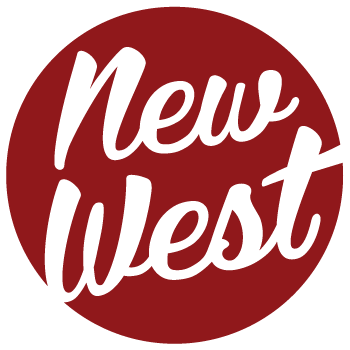 Tourism New West is the official Destination Marketing Organization for the city of New Westminster.