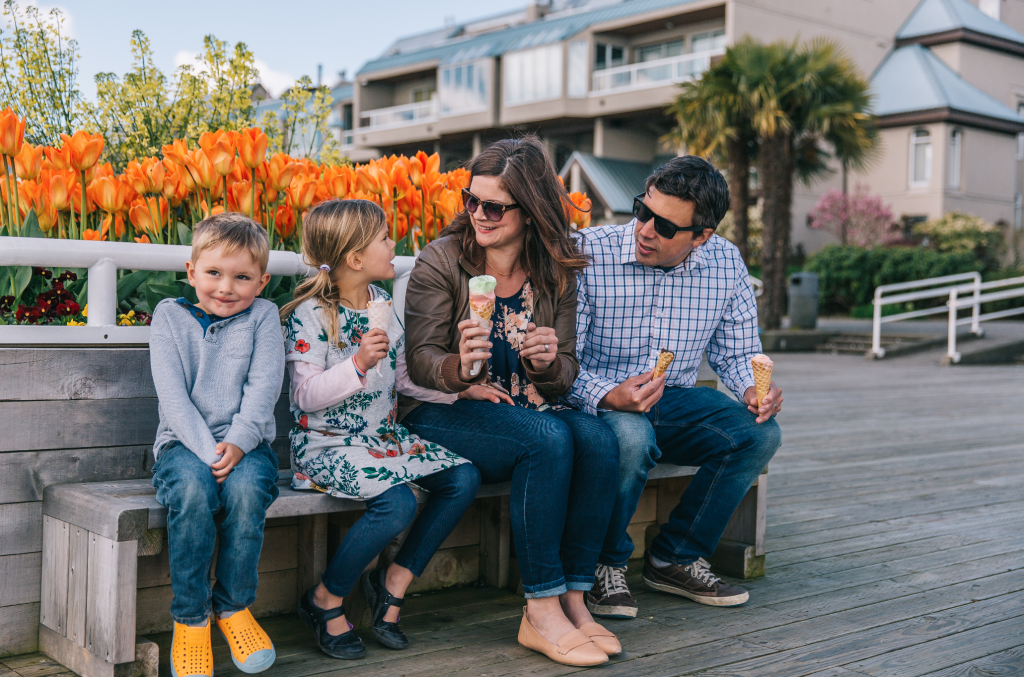 Spring has finally arrived, and there's no better time to plan your next local (or not-so-local) outing! The warmer weather means kids will be itching to get outside, and adults will be glad to give them the extra space to move. New Westminster offers plenty of family-friendly options for a quick day trip or a proper weekend away from home. Whether you're just around the corner or coming from outside the Lower Mainland, here are just a handful of all the things to do in this beautiful riverside city this Spring.
GETTING AROUND
First off, getting to New Westminster is a breeze as the Skytrain makes numerous stops throughout the city. Local bus service will take you further out, to gems like Queen's Park, where you can make a splash at the water park, play some pickleball or just relax in the picnic area. 
New West is also an extremely walkable city! Kids will love exploring and seeing how one cool spot leads right into the next. From a stroll down the boardwalk at the Quay, to the Anvil Centre for a concert or an art class, to lunch at Craft Cafe for a round of their outstanding mac + cheese options, the day will plan itself as you wander!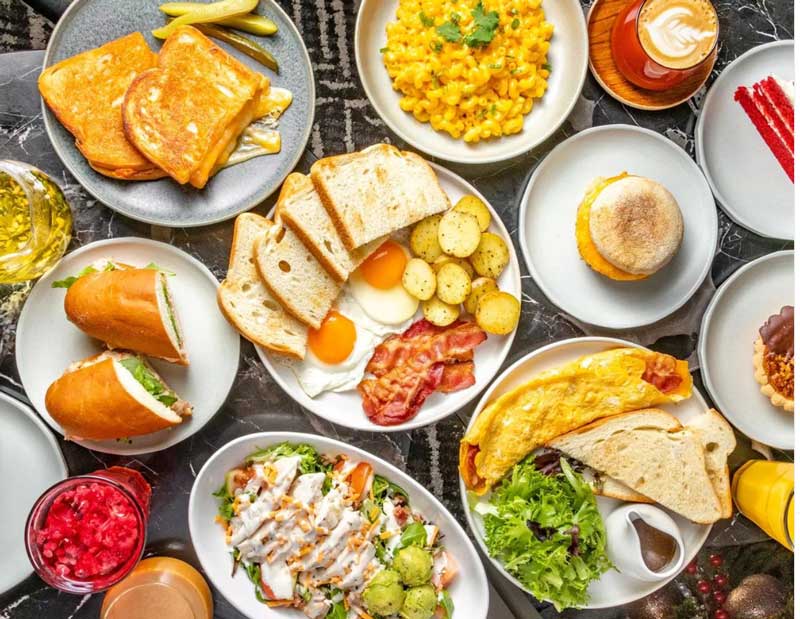 Photo credit: @CraftCafe
THINGS TO DO
With a sprawling view of the river, just past the World's Tallest Toy Soldier, you'll find The Fraser River Discovery Centre. With fun, hands-on exhibits about local nature (including a cool archeology area), the centre is an engaging way to learn about one of BC's most diverse ecosystems.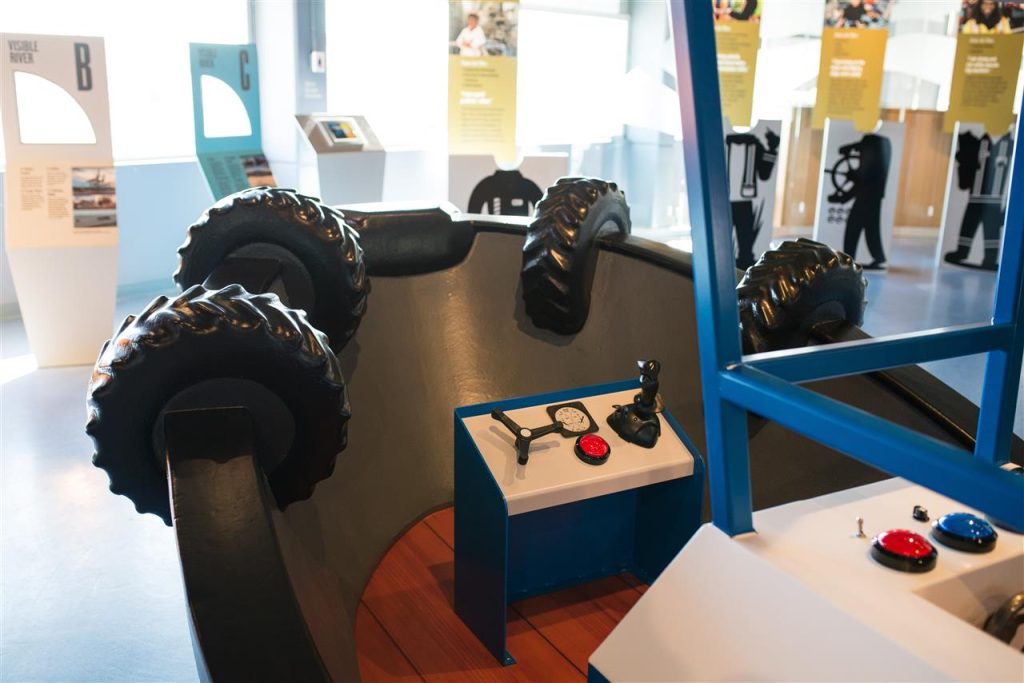 Photo credit: Fraser River Discovery Centre – Journey Through the Working River
Back at the Quay, the River Market is always abuzz with activity. Vancouver Circus School offers parents and kids the chance to soar through the air on trampolines or hone their performance stance in trapeze class. Downstairs at Rain City Games, visitors can settle old scores via an extensive library of board games.

At the New Media Gallery, art meets science with renowned exhibits from international creatives. An excellent stop for kids that are curious about the world. 
Finally, parents can show their little ones a pixelated window into the old days at Capital City Arcade. Kids will love easy-to-pick-up classics like Donkey Kong and Pac-Man, while more advanced cabinets like the 4-player Simpsons game will have the family strategizing together. A visit to Yum Donuts across the street is crucial to celebrate your name on the high-scores screen.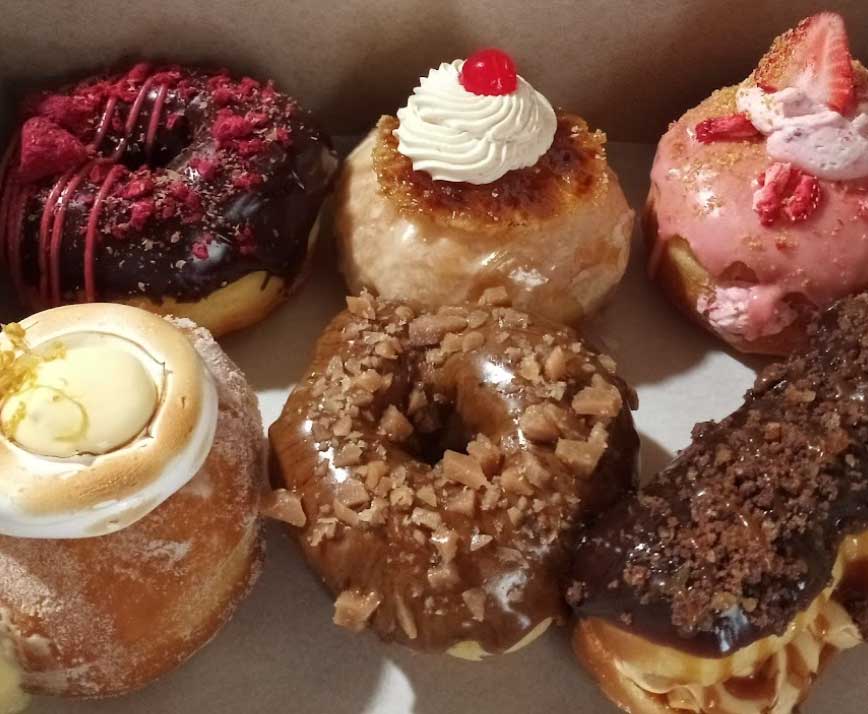 Photo credit: Yum Donuts
UPCOMING EVENTS
With Easter around the corner, kids will get a kick out of following the bunny prints around town on the hunt for fun and tasty treats. From April 1 – 10, the UNBEATABLE Scavenger Hunt will challenge their best detective work to unscramble secret messages at downtown businesses. Then on April 7 – 8, kids can join Easter trivia (with eggs, of course), and a workshop making houses for their marshmallow Peeps!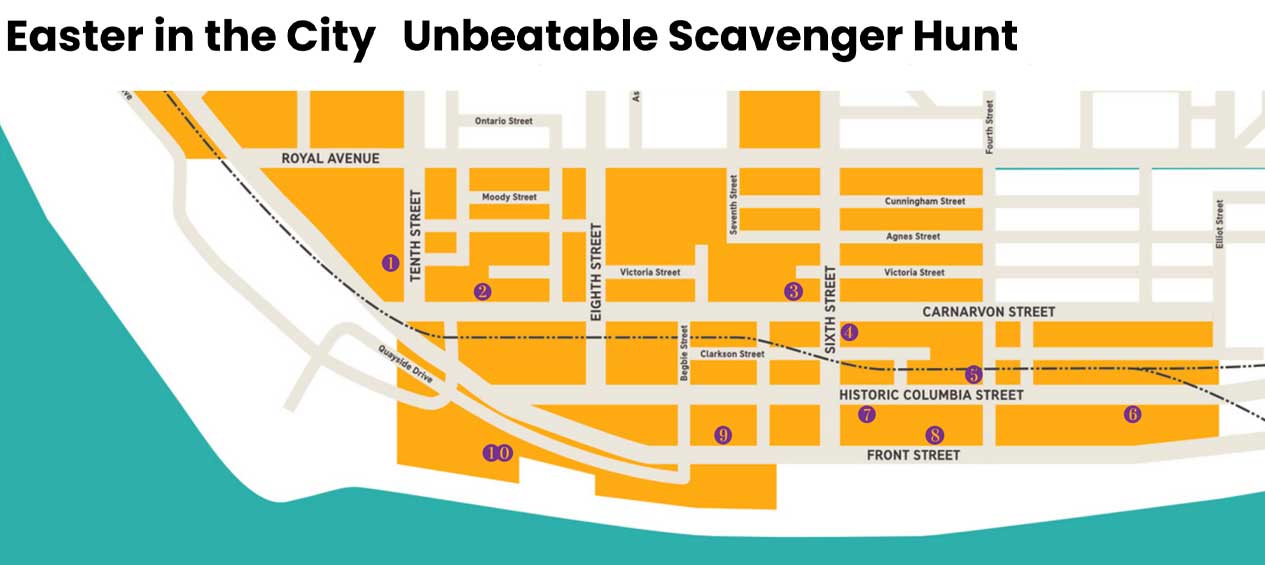 Photo credit: New West City
Further along the calendar, the International Children's Festival is happening May 30 – June 4 on Granville Island, which is a short SkyTrain trip from New Westminster. The yearly fest is always a crowd-pleaser. Live performances, interactive workshops, and a family dress-up party – what's not to love?
STAY A LITTLE LONGER
That's a lot to squeeze in on a day trip! Staying at a New Westminster hotel will give you extra time to discover all the city has to offer, plus you'll be right on schedule for waffles the following morning at Angelina's Dutch Corner. Or you could always order room service and feast while watching the tugs go down the river. There are plenty of wonderful places to stay downtown, but if you're worried about leaving your furry companions at home overnight, The Inn at the Quay is pet friendly!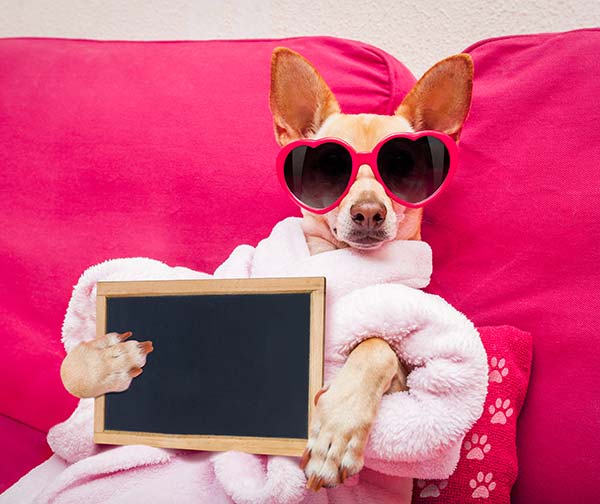 Photo credit: Inn at the Quay
Don't forget to Enter our Spring Contest!