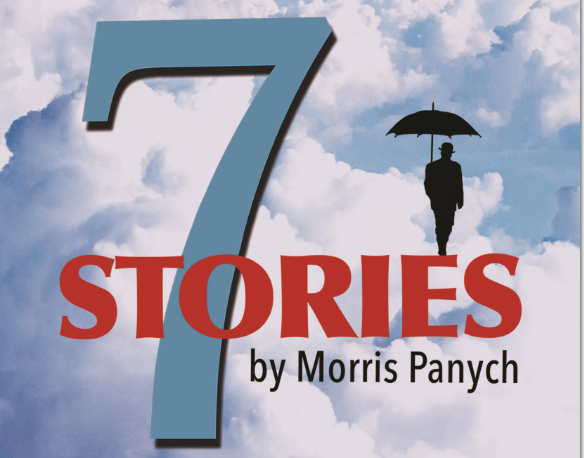 7 Stories
March 15, 2019 @ 12:00 am

-

March 22, 2019 @ 12:00 am

$5 – $20
Douglas College presents Morris Panych's dark comedy 7 Stories at the Douglas College Studio Theatre in New Westminster from March 15-22.
Directed by Thrasso Petras and produced by the Departments of Theatre and Stagecraft & Event Technology, 7 Stories is a meta-theatrical black comedy. The play gives an insight into the lives of extraordinary characters who are oblivious to the fact that they are conversing with a man, standing on the seventh storey ledge, who is contemplating suicide.
"They say comedy is hard, and 'they' are right," says Thrasso Petras, Douglas College Theatre Program Coordinator. "The temptation with comedy is to work the frothy surface, to go for the obvious gags, or worse, add gags that, while they may be funny on their own, are out of context and self-indulgent."
"The challenge for any actor, and certainly for our students, is to relish in the extreme absurdities of the humour while grounding their actions in a multi-layered bedrock of nuance and meaning, which is what makes the moment recognizable and relatable for the audience. It's an extraordinarily sophisticated thing to do."
This year marks the 30th anniversary of the iconic Canadian play. It was first produced at the (no longer standing) Seymour St. Arts Club Theatre where Thrasso first saw the dramatic comedy.
"It's one of those plays where there is a quotable moment on almost every page. It draws from references in character and style from across the 20th century and challenges actors with poetic moments that, when fully invested in, take flight," says Thrasso.
Cast members include Roisin D'Mello (Man), Hailey Conner (Charlotte, Joan, Lillian), Jaime Kerr (Nurse, Wilson, Jennifer, Rachel), Timothy Lim (Rodney, Marshall, Percy), Jordy Matheson (Theatre alumnus, 2014 – Leonard, Al, Michael).