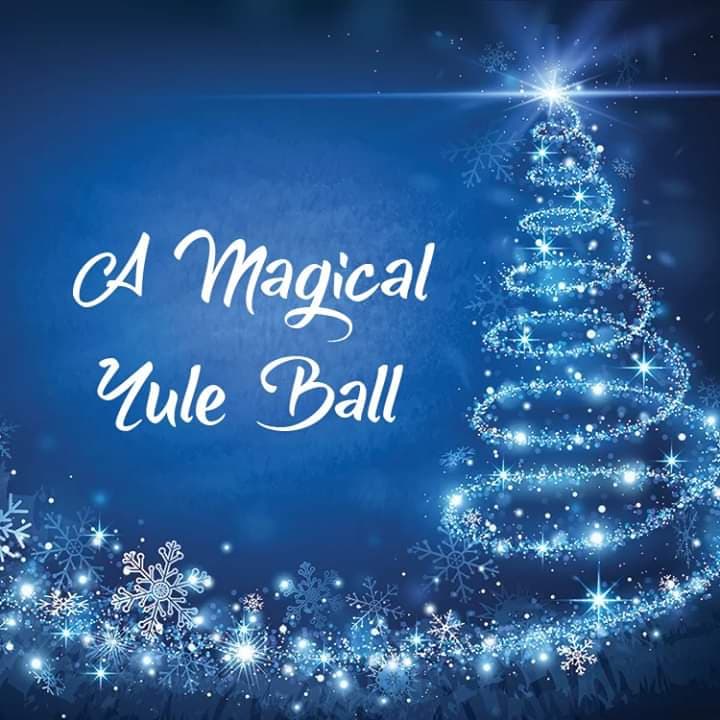 A Magical Yule Ball: An Immersive Theatre Experience
December 19, 2019 @ 7:00 pm

-

11:00 pm

$75
This event is part of New West WinterFest 2019!
Geekenders returns this holiday season with their most magical immersive theatre experience! After a sold out run in 2018 at The Biltmore Cabaret, Geekenders is bringing "A Magical Yule Ball" to the historical Columbia Theatre in New Westminster. "A Magical Yule Ball" is the ultimate event of the season for magic fans everywhere, and is on it's way to becoming one of the premier events of the holiday season for Geeks and Nerds across greater Vancouver…
You excitedly enter in your finest dress robes and are immediately approached by a boy with dark, tousled hair that blinks at you from behind a pair of round spectacles. A curiously-shaped scar slashes across his forehead.
"Are you new in school?" he asks you. "I haven't seen you around our common room before, but… let me ask you, what do you think of classes so far? A bit rubbish, aren't they? Listen, my friends and I are starting this secret extra-curricular club…"
Set in your fifth year at wizarding school, the experience begins as you are handed a handcrafted wand and a large button denoting the house you chose when you bought your ticket, and you step up to a real, live tawny owl from the owlery, delicately placed upon a leather glove so you can hold him as a photographer snaps a picture to commemorate your very first Yule Ball.
You and other guests find yourselves transported to the ballroom (the hall is under repairs since a couple of red-headed twins set a raining hex that no one, including them, can quite figure out how to undo), candles hanging from the ceiling and a live wizard rock band setting up on stage.
Students will encounter the school's residents, characters who interact with their fellow students differently based on the house button they will proudly wear throughout the evening — a whimsical group of familiar faces. A spectacled boy with messy hair, along with the cleverest witch of her age, and a redhead eating a pumpkin pastie might cheerfully invite you to a club meeting, or a brooding boy with slicked-back blonde hair might ask you to help him out with his special duties.
Visitors to the Yule Ball are invited to explore the ballroom, side rooms, and even bathrooms (is that a ghost giggling away in there?), dance to live music, follow twenty-two performers into one-on-one encounters or hidden scenes, help themselves to delicious English snacks (complete with a chocolate fountain), drink at the bar, and trade their regular life for a night of magic!
This is a parody production. We are in no way associated with Warner Brothers or JK Rowling.