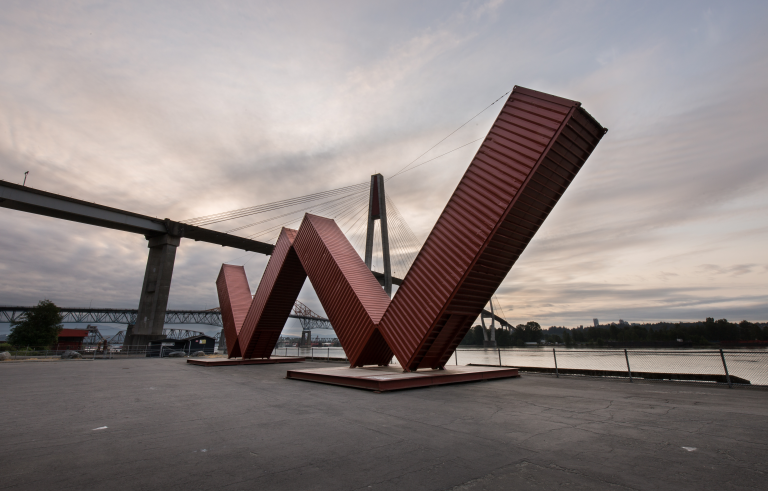 Amelia Douglas Gallery hosts Italian-Canadian artist Ornella Maruccio-Belhomme Mixed Media Show
October 26, 2018 @ 4:30 pm

-

7:30 pm

Free
Douglas College's Amelia Douglas Gallery is hosting a rare public exhibit of Coquitlam artist Ornella Maruccio-Belhomme's mixed media art Oct. 24–Dec. 15.
Face It! is a collection of 32 pieces that share faces as a subject. The pieces use a variety of mediums and techniques, including paper and fabric collages, oil paintings on canvas and wood, watercolour paintings and hand-quilted textile panels.
"I play with forms and materials until I reach a final composition, which, in some ways, will remind me of 'perfection.' In my creative process there are no limits for inspiration, which can come as far as the depth of my memory and soul – the shape of archetypal forms – or from the space around me – in the shape of natural and human forms," says Maruccio-Belhomme.
Maruccio-Belhomme is from Italy. Influenced by her father, who was also an artist, she studied the fine arts at a young age in Rome and went on to get a master's degree in architecture. Until recently, her artwork has only been housed in private collections in Italy, Belgium, United Kingdom and Canada.
"We are thrilled to showcase Ornella in one of her first public gallery exhibitions. After a lifetime of making art, she is now bravely stepping forward to share her multimedia artwork with a wider audience, and the aptly named Face It! is a unique body of work years in the making," said Krista Eide, arts events officer at Douglas College.
An opening reception for Face It! will be held in the Amelia Douglas Gallery Oct. 26, 4:30–7:30pm, with an artist's talk at 6:30pm. The gallery, on the fourth floor of Douglas College's New Westminster Campus, 700 Royal Ave., is a non-profit organization run by members of the Arts Exhibition Committee at Douglas College.
For more information, visit douglascollege.ca
Related Events