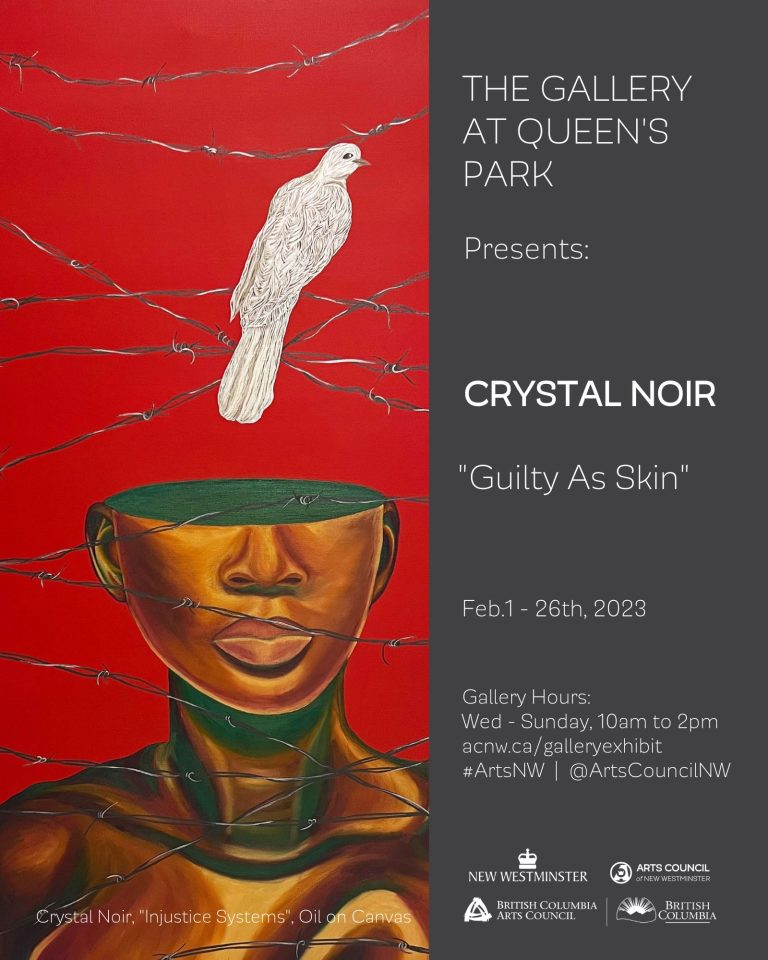 "Guilty as Skin" ~ by Crystal Noir, will be coming to The Gallery at Queens Park
February 1 @ 10:00 am

-

February 26 @ 2:00 pm

Free
Please join us at The Gallery at Queen's Park, for the exhibition of Crystal Noir's "Guilty as Skin".
"The concept for "Guilty As Skin" was born from my own feelings of fear being a Black woman, as we continue to witness harrowing displays of police violence towards BIPOC communities throughout Turtle Island (North America)." ~ says Noir. "Having one's identity dismantled, marginalized and regulated to non-human status demands both awareness and action. This series was created as a personal call-to-action to end the unjust policing of minority and disenfranchised bodies, and state-sanctioned acts of violence used as a tool to oppress BIPOC communities."
The Gallery will also be hosting an artist talk and presentation, with Noir, on Sunday Feb. 19th from 1:00-3:00pm.
Exhibition Dates: Feb.1st – 26th, 2023
Gallery Hours: Wednesday – Sunday, 10:00am – 2:00pm