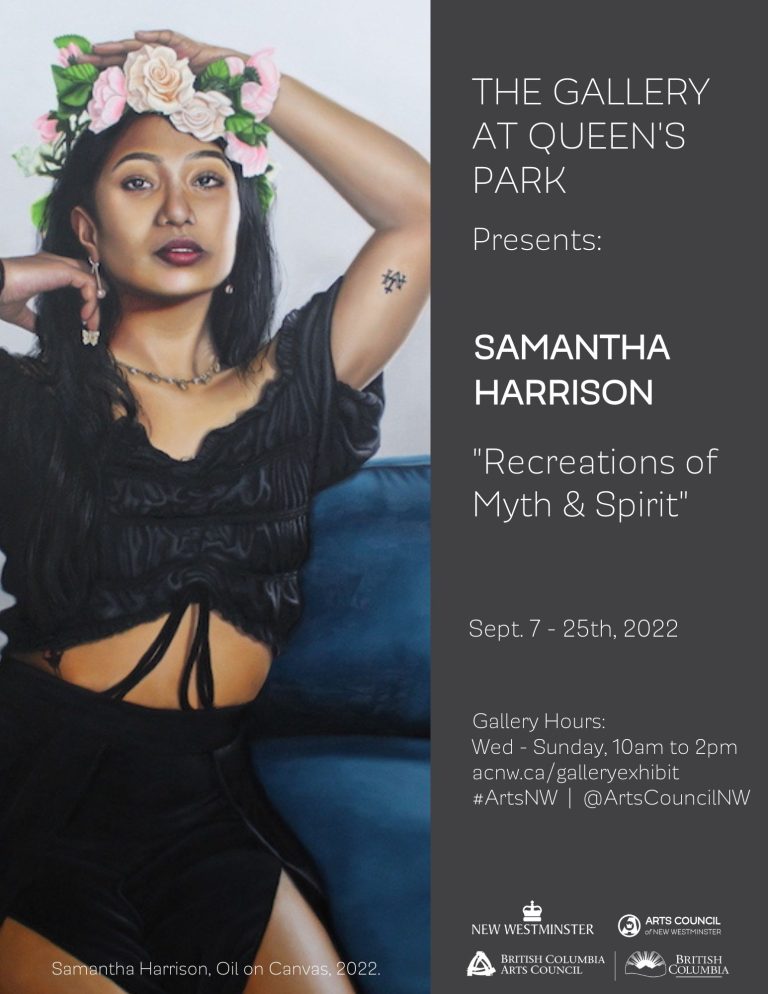 Samantha Harrison brings "Recreations of Myth & Spirit" to the Gallery at Queen's Park.
September 7, 2022 @ 10:00 am

-

September 25, 2022 @ 2:00 pm

Free
This series of oil paintings seeks to recreate figures of mythological and religious origin as modern people. In creating each painting the objective is to match each model to different figures based on a moment of perceived similarity, while also deliberately mismatching the models in other aspects of their visual characteristics, such as their perceived racial identity, or biological sex. In doing this an attempt is made to draw focus upon the idea that mythological and spiritual figures are deeply connected to – and inspired by – various aspects of the human condition. With this the viewer is encouraged to identify with these figures – as well as with the individuals acting as them – and by extension, engage with the stories surrounding them without feelings of exclusion.
All are welcome to attend!
Exhibition Dates: Sept.7 – 25th, 2022
Gallery Hours: Wednesday – Sunday, 10:00am – 2:00pm