More Than 150 Years of Stories
The History of New Westminster
Steeped in history, New Westminster's colourful past is key to the arts and culture at the heart of BC. When British Columbia was just a dream in the hearts of pioneers and gold miners, this was its capital city. The cosmopolitan centre of the brash young 'colony'. Established in 1859, and named by Queen Victoria for her favourite London District. The Royal City's story is one of boom, bust, and revitalization. This small community on the banks of the Fraser flourished and grew. At times suffering, persevering, and rebuilding to become the community hub of today.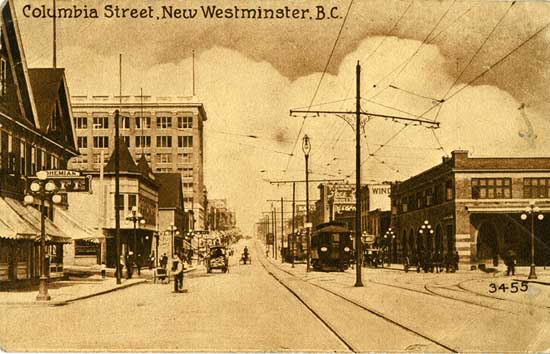 New West; Built on Dreams and Determination
Gold Rush fever ran wild in 1858. New West saw prospectors follow golden dreams into the city, and up the river by steamboat and canoe. As the city grew, it became a crossroads, a bustling popular port for merchants and shipping. It developed a thriving saloon, hotel and pub district, and a booming China Town. (Explore New West's Saloon Culture with the Neartuit App & Not-So-Sober walking tour). Disaster struck in 1898 when The Great Fire ripped through the city. Destroying 1/3 of the downtown. Determined to recover their city, merchants rebuilt. By 1910 prosperity began to build once more.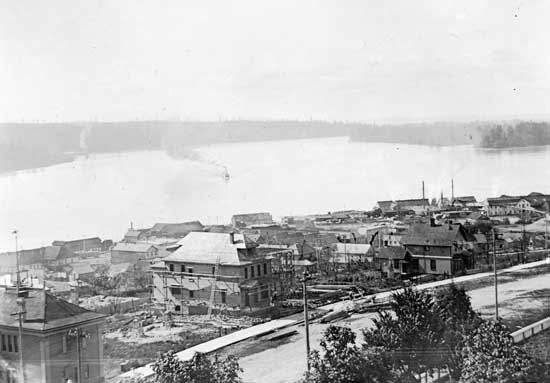 New West; Rooted in History and Community
New industries developed following World War 1 and 2. With it, Columbia street prospered and became known as the Golden Mile. A preeminent entertainment district. Over the years New West faced various hardships, including fires and economic depression. Through it all New West continued to rebuild, rebrand, and revitalize. Keeping it's historical roots, and a love for entertainment. Today New West is a vibrant community full of life and thriving industry. Home to iconic institutions; Douglas College, the Anvil Centre, and Royal Columbian Hospital. It also boasts popular festivals; Fridays on Front, the Columbia StrEAT Food Truck Festival, and Uptown Live. New West has become the ultimate destination for foodies, families, and artists.