Happy July!
Here's your definitive guide to taking on New West this month! Maybe you know Colombia or Agnes Street like the back of your hand. Or maybe you've never once stepped foot into the city. Whatever may be the case, don't fret: You're about to have an amazing time. And this is how it will proceed…
What You'll Eat
Become a foodie for a day by checking out these famously tasty spots! The essential spots mentioned will keep you from getting hangry, while also challenging you to explore various parts of the city.
1. Start Your Day Off Right With an Eclectic Brunch Experience @ Coming Home Cafe.
Address: 753 6th St
With funky knick-knacks and random trinkets placed throughout, you'll always have something interesting to see at Coming Home Cafe! This beloved Uptown diner is owned by an awesome husband and wife duo, who proudly describe their classic breakfast fare and coffee as, "kick-ass."
Address: 360-800 St.
Rejuvenate your bod with a nice'n'cold bubble tea drink. This easily accessible joint (located right on the New Westminster SkyTrain platform) creates beverages comprised of freshly steeped loose leaf tea and small batches of brown sugar syrup. This spot will be ideal for keeping you hydrated and energized on your New West adventure. And don't forget to save the planet by purchasing one of their beautiful reusable straws!
3. Become a Breadwinner @ Banh Mi Bar.
Address: 722 Carnarvon St.
Feeling peckish after your stroll along the Quay? Perhaps an Asian sub is the best option for you! Tucked quaintly along Carnarvon Street, Banh Mi Bar is serving up authentic Vietnamese sandwiches. You can stick with the classic fillings of cold-cut meat, pickled radish and pâté—or change your combo up with grilled lemongrass chicken, fried eggs, etc. This fresh and savoury dish is the perfect lighter lunch option and pairs perfectly with a Vietnamese Iced Coffee or Sugarcane Juice.
Address: 900 Quayside Dr.
After a long day under the sun, it's time to sit back and relax by the water. Head to the Boathouse for superstar patio-seating and fresh seafood cuisine. Spend some time relaying your exceptional day with a friend while also marveling over the beauty of the Fraser River. Additionally, do some people watching, as passerby casually stroll along the boardwalk.
Address: 100–500 6th Ave.
What better way to end off your day than with some tasty ice cream? After all, who doesn't have a second stomach when it comes to dessert? Grab a heaping scoop of Brown Butter Pecan or Earl Grey & Honey, then find a spot to watch the sunset. And don't forget that this space is pet-friendly! Rocky Point offers "K9 Doggie Cones" for your tail-wagging friends!
Address: 1319 3rd Ave.
This option is for our 19+ craft-beer lovers! New West-based and created for the community, Steel & Oak is the perfect hangout for you and your friends. Swing by for a sleeve of their famous "Royal City Ale" or "Red Pilsner" and stick around for the vinyl and friendly board game competition!
What You'll See
There's always something to see in the Old Capital. From intriguing street art to beautiful historic buildings, remember to have your camera ready 24/7!
Address: 810 Quayside Dr.
The River Market is home to a killer food court and multiple artisan vendors. What many don't know, however, is that it's also the owner of the world's longest indoor hopscotch. Make your way through this colourful path to learn some interesting facts about the different sections of New West plus its landmarks.
2. Secret Art in the Downtown Core.
Address: Everywhere!
The City of New West has put a lot of work into keeping this hip and ever-expanding area full of character. Strewn throughout the city are various sections of street art and statues. Check out this article to learn more about the subtle art pieces that are hidden around us.
Address: 777 Colombia St.
Located inside the Anvil Centre, the New Media Gallery is always setting up new features. For the month of July, an exhibit titled, "Winds" will make you rethink the ways in which you experience air and the senses.
Address: 530 Colombia St.
Tickle your funny bone at at the longest running comedy club in Metro Vancouver! Located in a historic building, this beloved place has been independently run since 1988. Shows run every Friday and Saturday night featuring table-side food and drink service. Check out their website to find out what featured acts will be performing for the month of July.
Address: 1 6th St.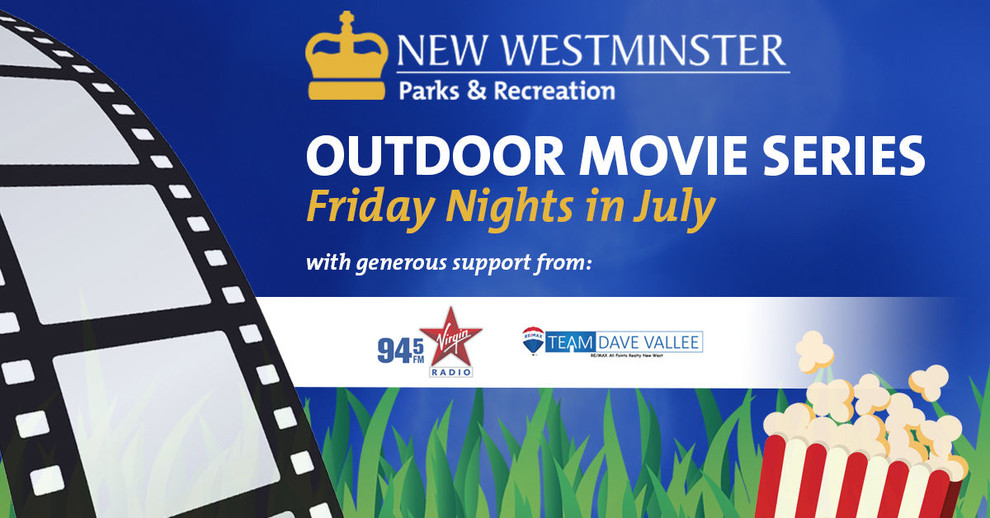 Bring your friends to a complimentary movie night at Pier Park on July 26th! Grab a blanket and some snacks and head on over to this open-air cinema for a movie at dusk. Each film has been selected by the community and will project on a 16' inflatable screen. (Please note that this event will be 19+)
What You'll Do
Lastly, here's a plethora of activities to partake in throughout the City. Instead of naming some of the more popular attractions that people visit, we thought we'd include some unique gems!
Address: 434A E Columbia St
Get some exercise and bike on over to Sapperton! Cap's Bicycle Museum is a family owned business with one of the greatest collections of vintage bikes around. Come and learn about the history and evolution of these essential exercise and transportation vessels for free!
2. Meet a Metaphysical Expert @ Harmony Gifts.
Address: 616 6th St.
Head Uptown for a chance to hear about your future! With tarot card readings, palm readings and healing crystals, things are about to get very magical!
Address: 810 Quayside Dr.
Feel like you're in a movie and run off to circus school for aerial silk lessons! The Vancouver Circus School is an independent, coach-directed Circus and acrobatic program operating in B.C.'s Lower Mainland. Acrobatics is a serious art form and sport which requires a lot of skill. Located inside the River Market, you 'll get the unusual chance work on your fitness and self-confidence, while also building up an appetite for your next meal.
4. Succeed at Solving an escape room @ Pandora's Locks.
Address: 405 Columbia St
With multiple rooms to choose from that offer UNLIMITED hints and 1 full hour of game-play, you're set for success! Head on over to this independent escape room for a chance to win bragging rights with friends. Rooms like, "Where's Becky?" challenge you to find where a girl from the '80s has gone missing to, while something like, "Vault 405" will force you to escape a control room after an explosion.
Address: 318 Keary St.
Put on your dancing shoes and head on over every Friday! Different DJ's and live bands come to play and it's a great opportunity to meet new people and practice your moves.
---
With 15 things to EAT, SEE and DO in various parts of New West, you're ready for an invigorating summer! If you're a social-media savvy person, tag us with #madeinnewwest for a chance to be featured on one of our platforms.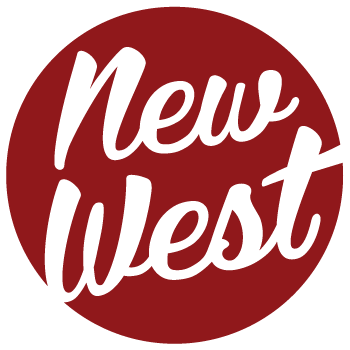 Tourism New West is the official Destination Marketing Organization for the city of New Westminster.