The holidays are here and with Christmas right around the corner, the pressure to find the perfect gift is on. If you're still on the hunt, we've got a couple of ideas to get you going! With gifts for everyone and for every budget, there's no easier way to support local this holiday season.
For the game lover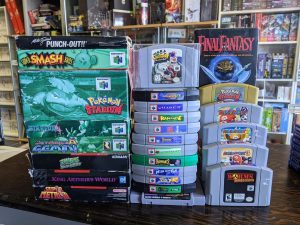 Photo courtesy of Gamedeals Video Games. 
Gamedeals Video Games has all the new releases, retro games, and collectibles you could dream of! Plus, check out their Holiday Advent Calendar for new deals every day from now until the 25th. Available for in-store pick-up.
Toys for tots and little ones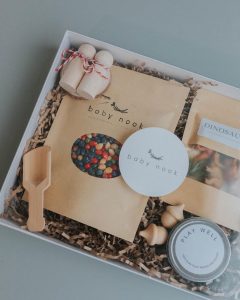 Photo courtesy of Baby Nook.
Looking for something special for the little ones in your life? Check out the River Market's newest store, Baby Nook! With a curated collection of simple and beautiful accessories, toys, and apparel, finding the perfect gift couldn't be easier. Available for delivery and in-store pick-up.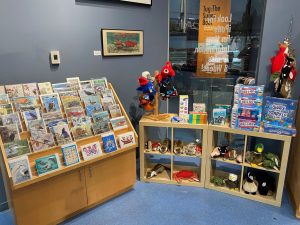 Photo courtesy of the Fraser River Discovery Centre.
On the hunt for something to fuel curious minds? The Fraser River Discovery Centre's discovery shop is full of fun options for little learners. The shop is open from 10 am – 4 pm Wednesday to Saturday.
Artisans & handmade goods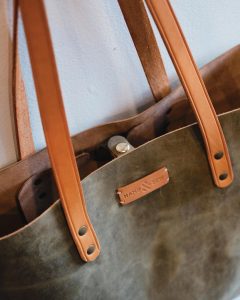 Photo courtesy of Hand & Sew.
Hand and Sew's fine leather goods and private classes are a great option for those who appreciate the craft or who might want to try their hand at leather making. Check out their Instagram to see their latest creations or shop online for classes, leather making supplies, and custom pieces. Shop in-store from 10 am – 7 pm,  Thursday to Saturday, or contact them to book a private appointment.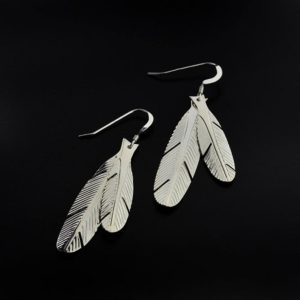 Photo courtesy of Justin Rivard.
For those looking to add to their art collection, check out the Van Dopp Gallery and New West Artists Gallery on 12th Street for a curated selection of fine art objects and works by local artists.
For the beer lover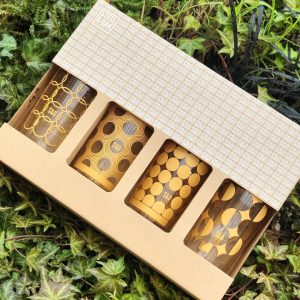 Photo courtesy of Steel & Oak.
Looking to add a little sparkle to your life? Steel & Oak's Shiny Things Glassware pack is a great stocking stuffer for beer aficionados. Shop online and opt for shipping, in-store pick-up, or local delivery (see website for details).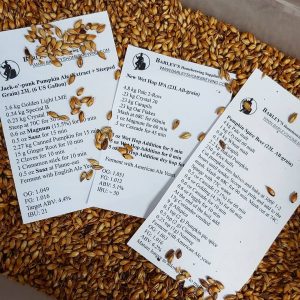 Photo courtesy of Barley's Homebrewing Supplies.
Interested in brewing a batch yourself? Barley's Homebrewing Supplies has everything you need to get you going. Shop online or opt for in-store pick-up.
Fun for Foodies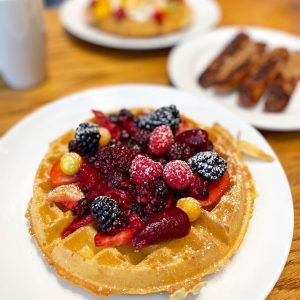 Photo courtesy of Angelina's Dutch Corner.
While grabbing a gift card to your favorite restaurant is a great way to treat a friend and support local, why not try something new? The River Market's Food Crawl Passports are a perfect addition to any stocking! Available for purchase at the River Market or opt for shipping across Canada.
Still feeling stumped? Check out these great posts from the Downtown New West BIA and New West Craft.