Calling all artists and art lovers, the 17th annual New Westminster Cultural Crawl is almost here! Van Dop & Associates and the Arts Council of New Westminster are bringing you a family-friendly event to experience local art at venues across the city. Taking place on October 17th & 18, the annual arts & culture festival celebrates the unique talents of professional and emerging artists in New West. With over 30 exhibits spread across five different neighbourhoods, there's something new and exciting around every corner! Still curious about what the cultural crawl has in store? Here's a taste of what you can expect from the festivities next weekend!
*Some venues require pre-booking in order to comply with COVID-19 safety protocols. For a full description of the artists and the exhibits, visit the Cultural Crawl website. 
Pineapple Cat Studios (Sapperton)
Run by Keli, her little family, and her two furry feline friends, Pineapple Cat Studios focusses on/produces minimal and functional ceramics. Often inspired by the peaks and valleys that surround Vancouver, her hand thrown mugs and cups coffee mugs are the perfect addition to your morning coffee ritual. Click here to see more of her work. 
Artists in the Boro (Queensborough)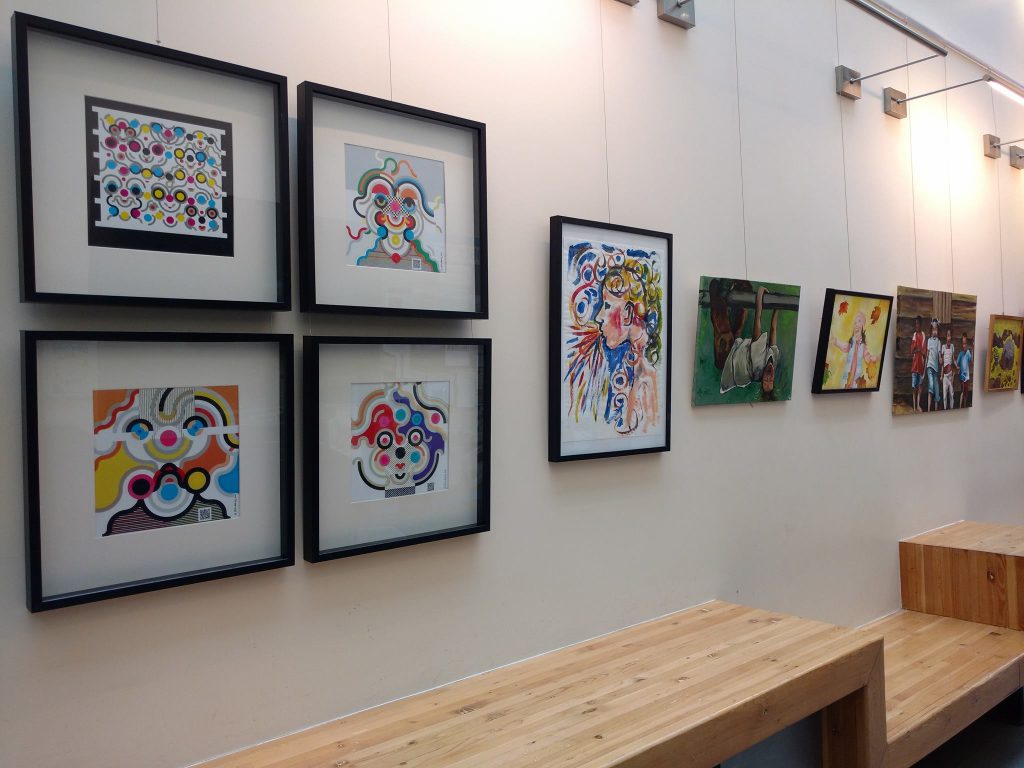 Image courtesy of Artists in the Boro.
Head over to Queensborough to explore the works of Artists in the Boro, A collective of over 20 artists from all walks of life. Enjoy a collection of their art, including the themed exhibition "Casting Shadows" at the Queensborough Community Centre during the crawl. Visit their website for more information.
Paul Newton (Uptown)
With a strong focus on composition, Paul Newton has been capturing images from around the world for several decades. From the exploration of Iceland's raw, natural landscape, to the beautiful forests of British Columbia, Paul's work continues to depict his journey between faraway places and his home here in New Westminster. Click here to learn more about his work. 
Out of place studio (West End)
Holly Nathan and Jennifer Nathan, two artist sisters with a singular vision, explore land, shadow and meaning with their latest exhibition. Using a variety of mediums, their works explore themes of the impact of human activity on the environment and Indigenous land and political rights. Click here for more information, and find them at their studio located at 908 Third Avenue. 
New Media Gallery (Downtown)
Finally, head downtown and check out New Westminster's Civic Gallery. Exploring innovation, creativity, and technology, the New Media Gallery offers inspiring and provocative art from around the world. Their latest exhibition, Currency, includes six award-winning works. Click here to book your visit.
Don't forget to share your New West Cultural Crawl adventures with us using the tag #MadeInNewWest.