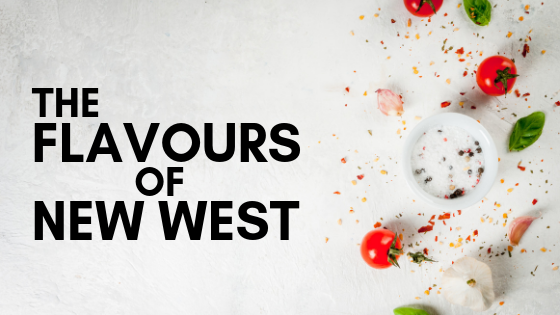 Whether you're the sweet or savoury type, it goes without saying that we all occasionally have cravings. Perhaps you're looking for something zesty, fresh and full of zing. Maybe, rich, bodied and complex fare is on your mind. Whatever your tongue desires, the local restaurants, bakeries and breweries of New West have flavour for days and they know just how to fulfill your tastebuds. 
-Sweet-
The Chocolate Explosion Brownie at Cloud 9 Specialty Bakery 
Address: 1025 Royal Avenue
Having a sweet tooth shouldn't have to negatively affect your digestion! That's why Cloud 9's gluten-free bakery is the perfect spot for everyone. This specialty bakery caters to celiacs, vegans, and everyone in between. And thankfully, their delicious gluten-free goods don't ever compromise on taste or texture. Try out their extra fudgy and decadent dairy-free Chocolate Explosion Brownies for an eruption of sugary flavour in your mouth.
The Pecan Tart at Pamola Bakery 
Address: 810 Quayside Drive #117 
Nothing evokes warmth and comfort like a classic Canadian Butter Tart. Except, of course, the addition of roasted pecans. Pamola Bakery is a wonderful bakery situated inside Downtown New West's River Market. Aside from serving amazing authentic Mexican cuisine, they also always offer an array of delicious baked goods. Most notably, they serve a classic, brownsugar-forward and extra buttery Pecan Tart. 
-Sour-
The House Special at Banh Mi Bar  
Address: 722 Carnarvon Street
A classic Vietnamese Banh Mi Sandwich comes with healthy servings of meat, fresh herbs and pickled carrot and radish. To cater to a more zesty palette, Banh Mi Bar pickles their veggies fresh to ensure a sharper acidity and crunchier accoutrements. Try their House Special Sandwich for the perfect pairing of meaty cold cuts with crisp pickled vegetables, cilantro spigs and jalapeno slices. 
The Baked Cauliflower Wrap at Wild Thyme
Address: 705 12th Street
Another type of food that focuses on fresh, tangy flavours is Lebanese cuisine. Wild Thyme, for example, knows the importance of sour ingredients in a dish. They always have rows of pink pickled veggies sitting in their store, as a majority of their dishes require a tangy element. The Baked Cauliflower Wrap, in particular, is light and zingy (with its mix of fresh and pickled veggies, plus house-made sauces), yet still very filling.  
-Bitter-
The Margaritas at El Santo
Address: 680 Columbia Street
El Santo was recently awarded the status of "Best Latin Cuisine" in Vancouver by Vancouver Magazine. In addition to having the delicious and sustainable cuisine of chef Sam Fabbro, they also have an amazing bar selection of hand-crafted artisanal drinks. We recommend the Margarita Guey for its bitter, but fresh and elegant flavours. This classy drink will go smoothly down the throat with notes of pepper, lime and herbs. 
The Beer & Wine Selection at Jak's 
Address: 517 7th Street
If you're a beer, wine or spirits connoisseur, you have to visit Jak's in Uptown. This fourth generation family owned business is passionate about serving the highest quality beverages, with a unique and varied selection of drinks. We recommend their limited edition, Jak's Exclusive Strathcona Mango Blueberry Hefeweizen beer. It's fruity, yet biting; the perfect bitter option for those not wanting something too harsh or striking. 
-Salty-
The Fried Chicken Wings at Longtail Kitchen 
Address: 810 Quayside Drive #116
When we think of salty foods, we think of something that is fully saturated with flavour. The Fried Chicken Wings at Longtail Kitchen are no exception. Well seasoned and fried until crispy, these addicting wings are the farthest thing from bland. 
The Smoked Meat Sandwich & Poutine at Anny's Dairy Bar 
Address: 722 6th Street 
 

View this post on Instagram
Speaking about things that are the antithesis of bland, we can't talk about salty foods without mentioning some famous Quebecois dishes. Anny's Dairy Bar is a small, but mighty joint dedicated to serving Montreal-style fare. Owned and operated by Anny herself, this beloved restaurant serves up classic Canadian dishes like Poutine and Smoked Meat Sandwiches. The meals there are hearty, warming and salty in the best way possible. 
-Spicy-
The Goat Masala & Achar at Arvind's Curry & Cocktail
Address: 420 6th Street 
When considering spicy foods, Indian cuisine is the perfect example. Full of aromatic spices and herbs, this type of fare is both the hot and flavourful types of spicy. In New West, Arvind's Curry & Cocktail has a wonderful Goat Masala. The goat is cooked in a sauce comprised of garlic, ginger, tomato, onion and freshly ground spices. Although this description doesn't sound spicy, you can certainly request for the dish to be even hotter. Add a side of Achar, or spicy mixed pickles, to amp up the heat! 
Hand-Pulled Noodles from North Noodle House  
Address: 800 Carnarvon Street #356 
Chinese cuisine is also known for using a lot of spices. Most notably, Shanghai-style food is popular for pouring hot oil onto chili to prepare a special sauce that is used on most dishes, Try North Noodle House's Sizzling Hot Chilli Oil Noodles, to get a taste of just how much house-made chilli oil they put into their hand-pulled noodle dishes.   
---
Whatever taste you're looking for, New West has it all. What are your favourite sweet, sour, bitter, salty or spicy dishes?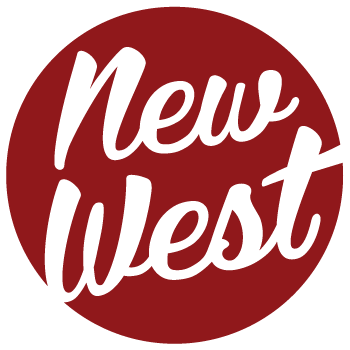 Tourism New West is the official Destination Marketing Organization for the city of New Westminster.