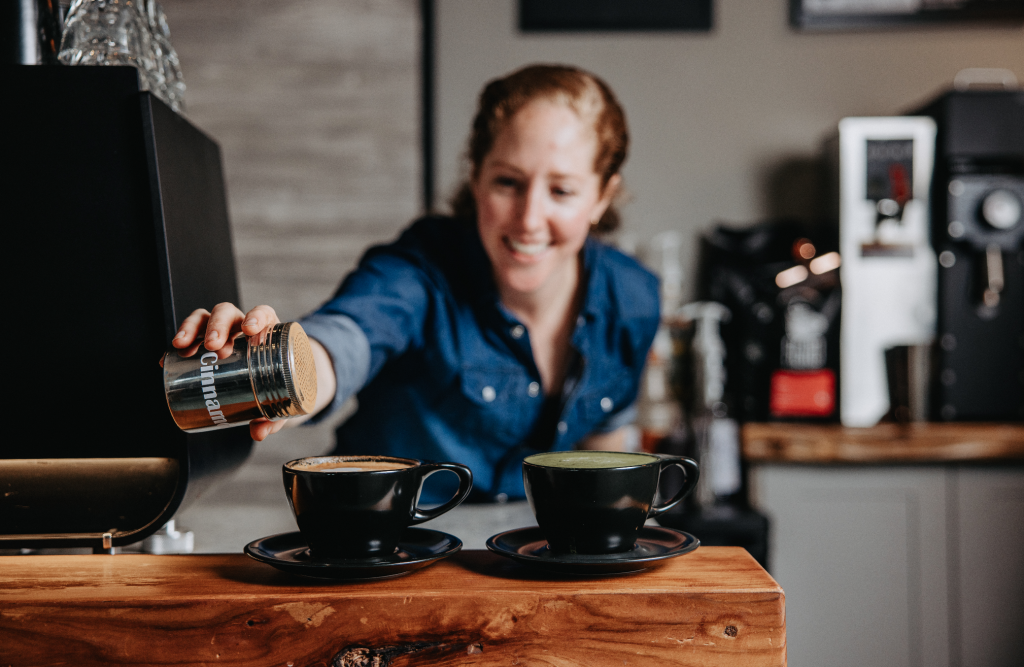 Coasters Coffee
Autumn across Metro Vancouver is always a sight to behold, and nowhere else is that truer than in New Westminster. The changing leaves of Queen's Park, the crisp air as it rolls in off the Fraser River- it's the ideal place to don your favourite sweater and enjoy the fruits of the changing season. And in between your wanders, there are plenty of excellent spots to check into for a break with a cup and a croissant. Extra points for bringing a journal / paperback novel. These are the New West coffee shops we're most looking forward to spending our fall afternoons.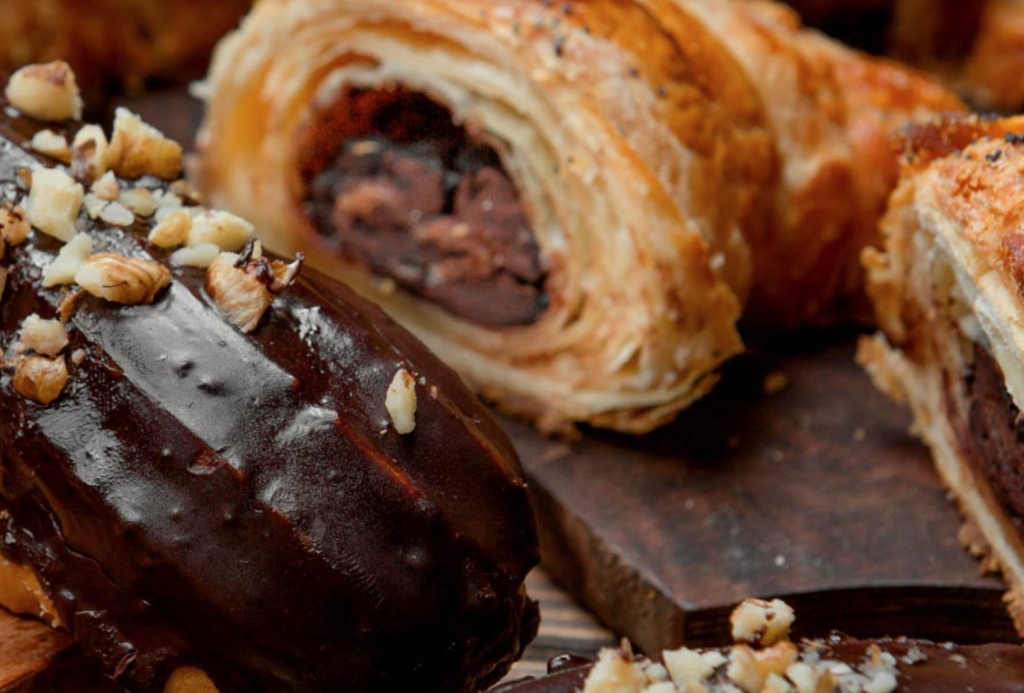 Photo credit: Delicia Cafe & Bakery
Delicia Cafe & Bakery
Located right in the middle of Columbia Street, this little downtown gem has kept us coming back ever since it opened in early 2023. Having previously run two renowned cafes in Australia, the owners have since settled into New West and brought their immaculately crafted recipes with them. Whether it's freshly baked chocolate twists, their specialty croissants, or the autumn special, apple turnovers, the menu here is always adding new reasons to indulge. Pair that with a signature house blend for coffee, vegan and gluten-free options, and you may have found your new hangout for fall afternoons.
Delicia Cafe & Bakery
656 Columbia St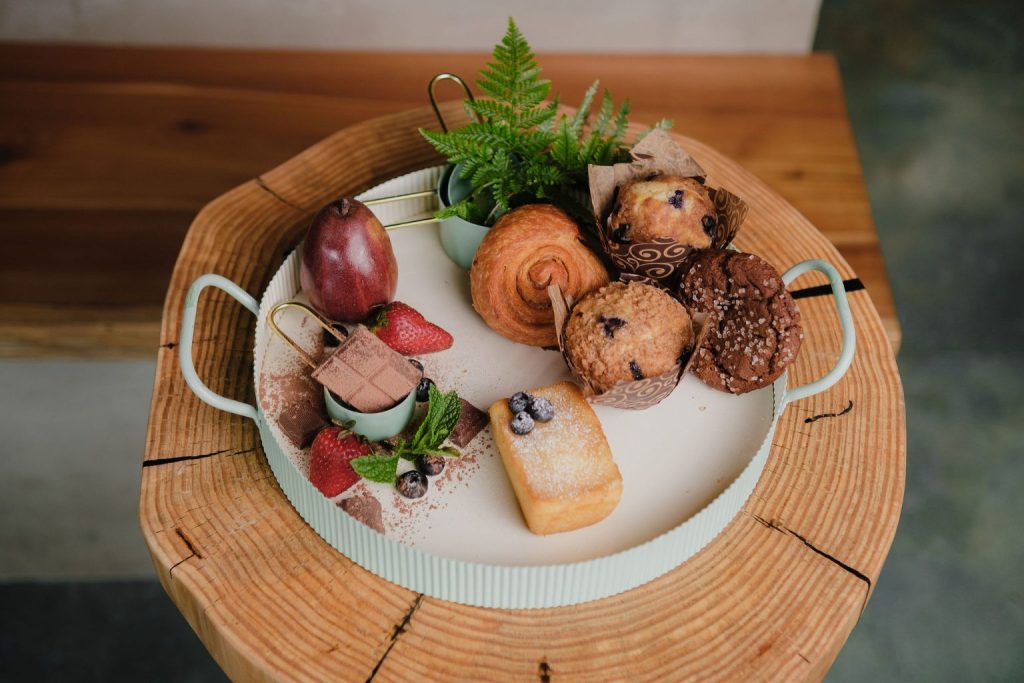 Photo credit: Coasters Coffee
Coasters Coffee
One of our fave local spots to start the day, Coasters has plenty of reliably delicious ways to ease into the AM. Try a Vancouver Fog Latte and ginger molasses cookie combo for pinnacle autumn tasting, then when winter rolls around swap your routine for organic dark roast with a matcha chocolate muffin. Their excellent menu of snacks, breakfast, sandwiches, and salads will have you tinkering your daily order until you get it just right. A destination for waking up your tastebuds, and getting ready for what the day holds next.
Coasters Coffee
55 6th St.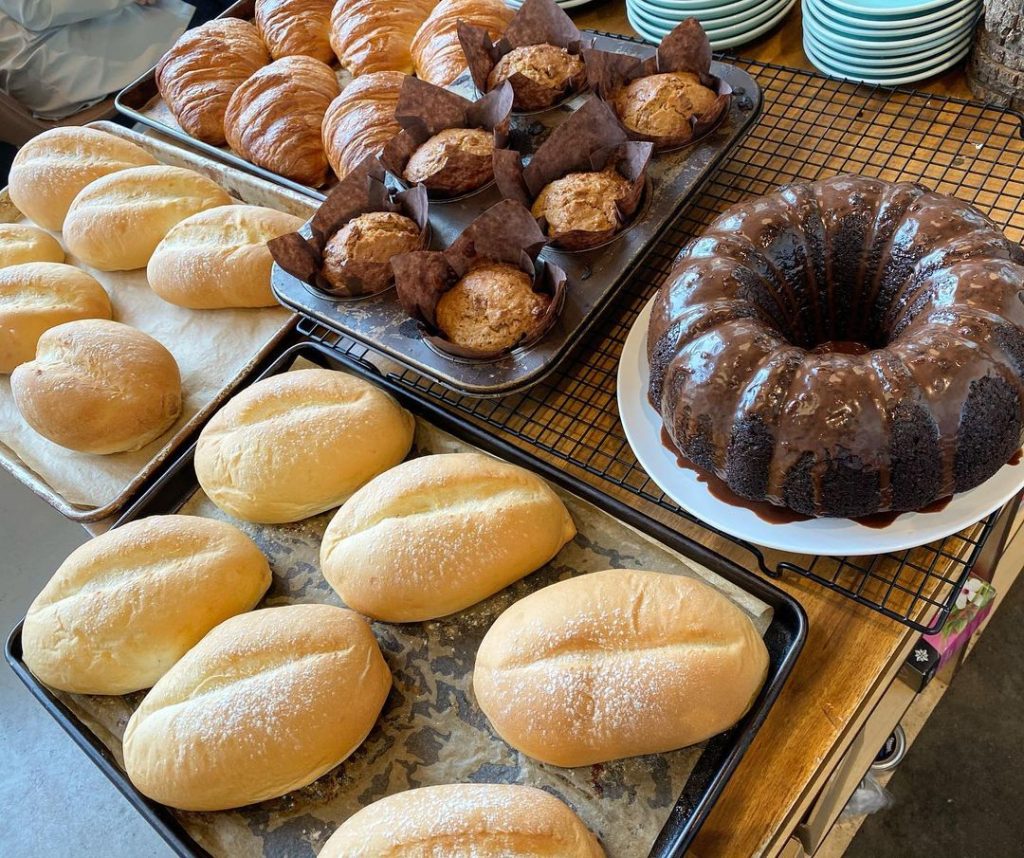 Photo credit: Caffe Mira
Caffe Mira
Located in the Victoria Hill area, this bright and vibrant cafe can be a mood-saver during the darker days of fall. Just a short walk to the Vicotria Hill Lookout, grab a coffee and chocolate croissant (pinnacle for dark roast dipping) and take in the nature/river views. It's a fantastic way to appreciate the beauty of a newly arrived season. Of course, during the latter days, you can always stay warm inside until the rain passes.
Caffe Mira
28 E Royal Ave #130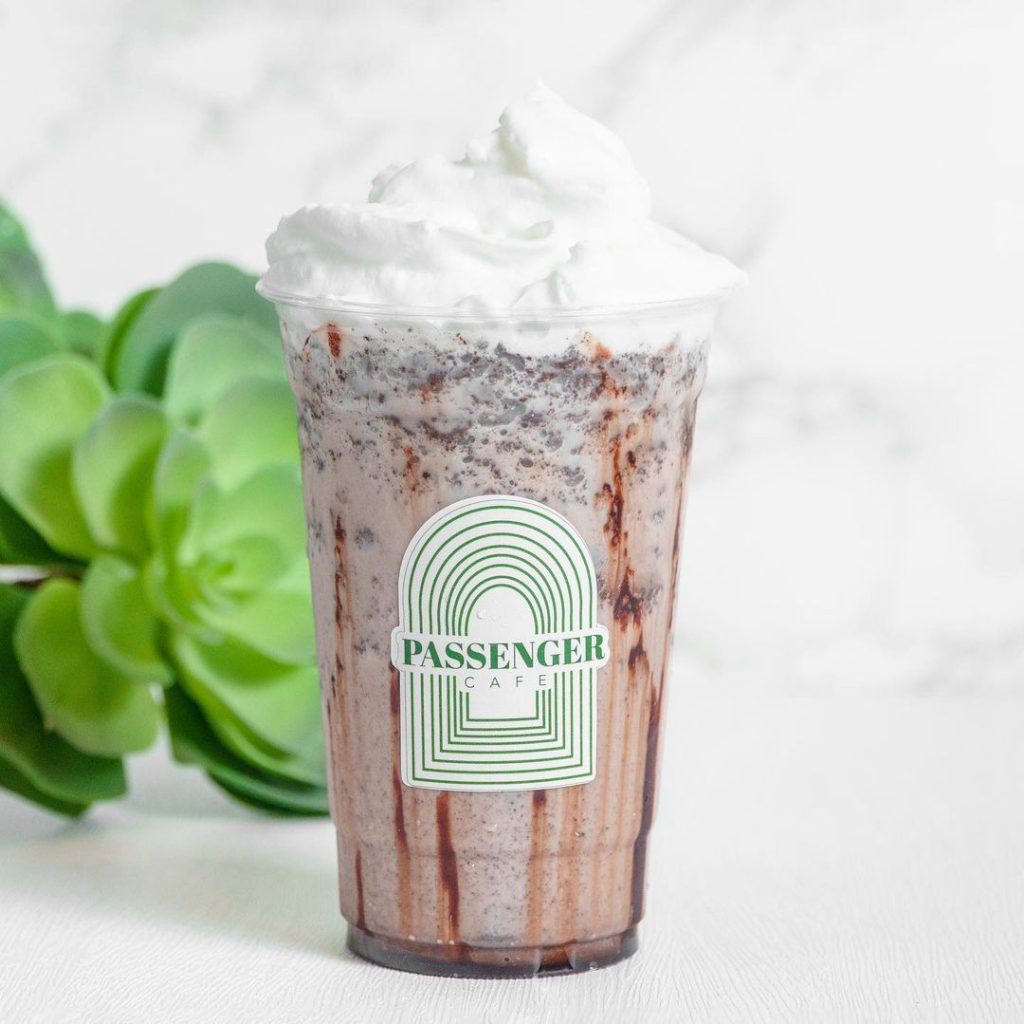 Photo credit: Passenger Cafe
Passenger Cafe
Our fave spot for a decadent beverage, Passenger is one of the wonderful food locales that welcome you at the New Westminster Skytrain Station. Stop by as you roll into New West or just as you bid adieu to ensure your visit is the tastiest it can be. Famous Frappes (heavenly sipping for any sweet tooth), Fizzy Bubbly Sodas (their signature sparkling refresher, with your choice of topping), and Power Smoothies (a healthy alternative for a mid-day boost)- just the tip of the delicious iceberg!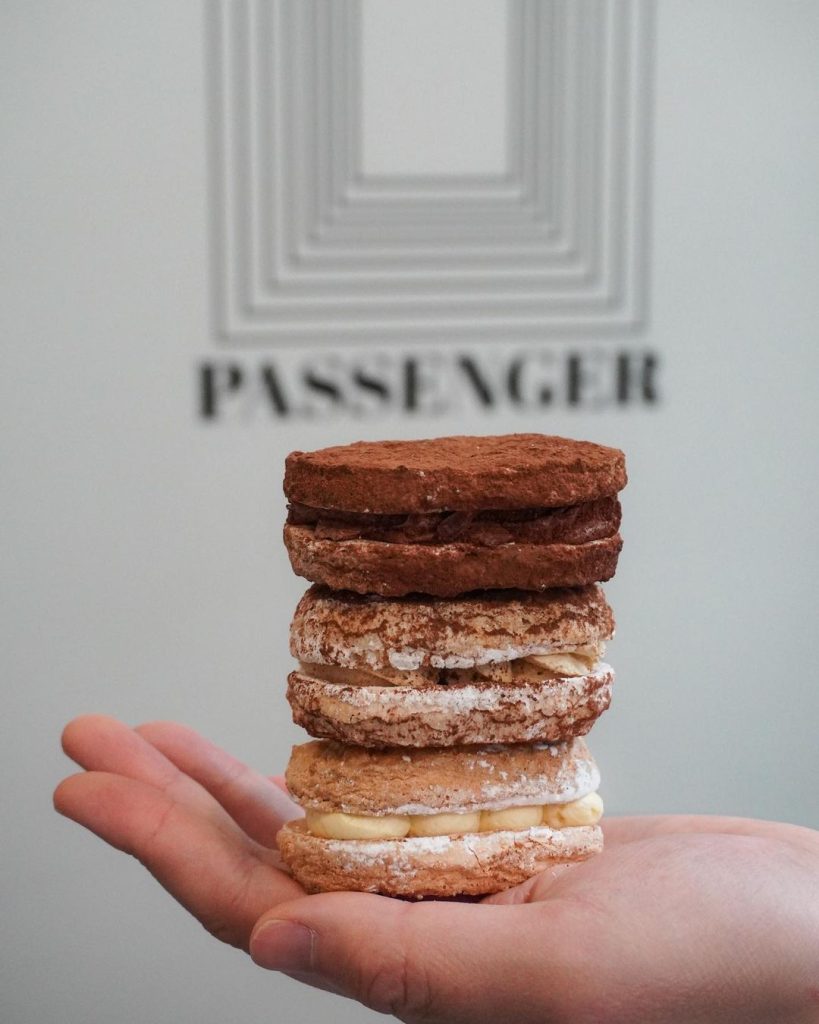 Photo credit: @vanpiggies
Not to be outdone, they also offer a variety of signature desserts in-house- absolutely try the red velvet layer cake next time you're on your way through.
Passenger Cafe
 #360, 800 Carnarvon St (3rd Floor Skytrain Level, Next to Landmark Cinemas)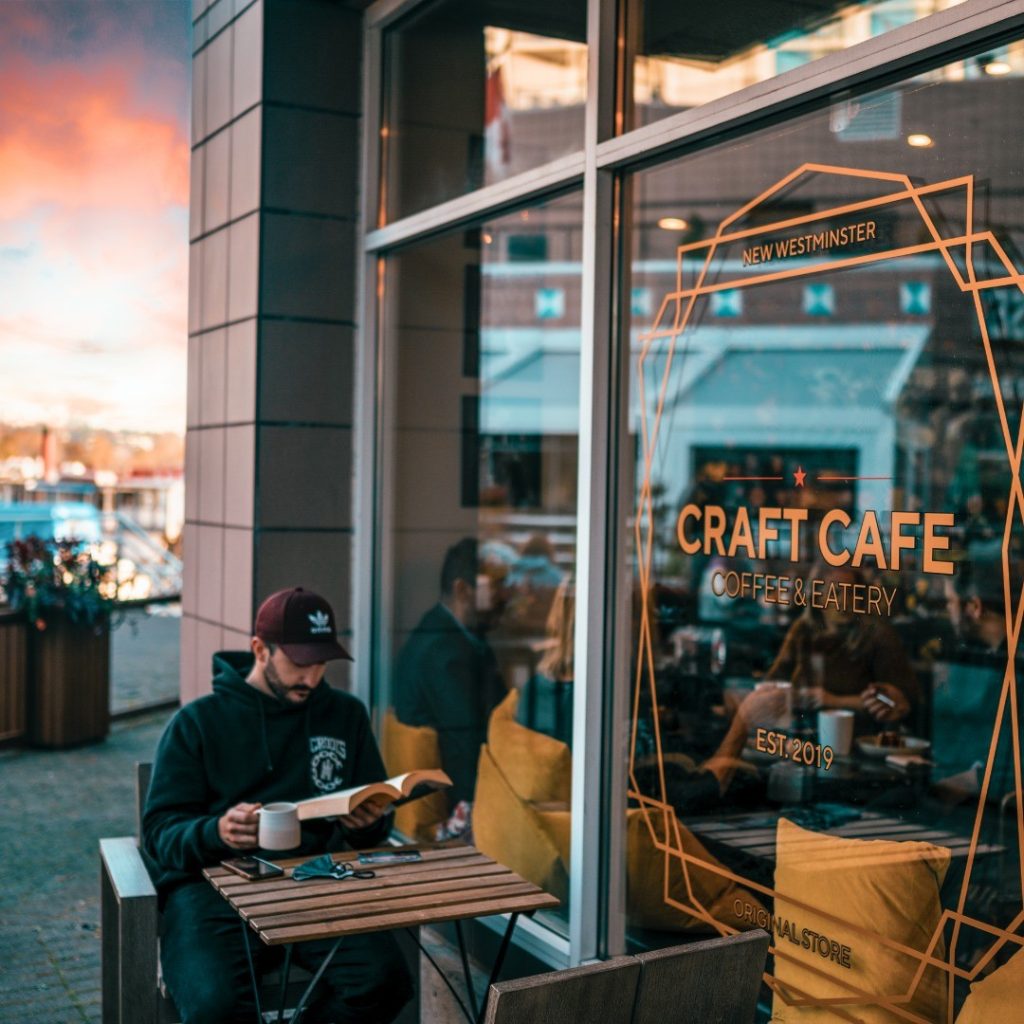 Photo credit: Craft Cafe
Craft Cafe
Located right on the water, Craft has quickly become our go-to visit after hitting up the River Market. Step outside the entrance and you can take in the passing tugboats against the backdrop of changing leaves on the far side of the river, step inside and you'll be treated to one of the best coffee selections in New West. Featuring roasters from around the world, the cozy room is filled with the rich scent of high-quality beans, freshly ground. When the pour-over process includes equipment you'd expect in a science lab, you know you're in good hands.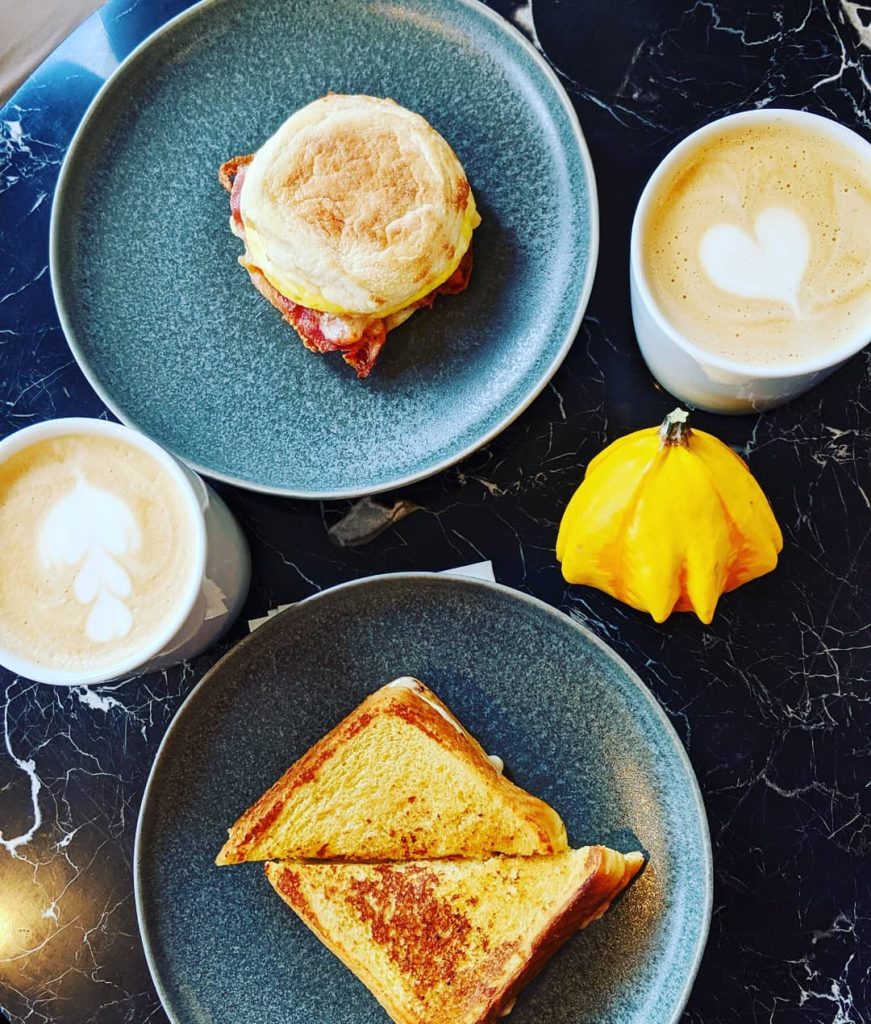 Photo credit: Craft Cafe
Pair their stellar java list with a delectable snack, sweet or savoury (the lobster grilled cheese is a must on your first visit), and you've found a new fall favourite when you need a midday pick me up.
Craft Cafe
960 Quayside Dr Unit 115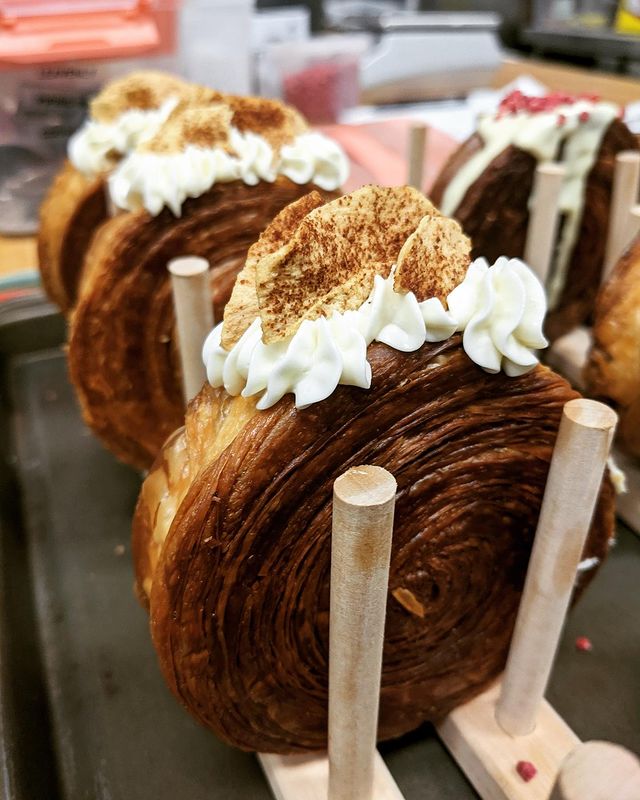 Photo credit: Moodswing- Leavenly Goods Bakery
Moodswing Coffee + Bar
Formerly known as Old Crow Coffee Co, Mood Swing continues the tradition of the location's warm service and tucked-away atmosphere. A trendy and off-the-beaten path cafe/bar, this is a fantastic option for morning coffee, an afternoon of laptop work, or an evening date. Feel free to shuffle those in any order you like! You couldn't ask for a better spot to escape the brisk weather and warm up with a toasty chai latte and a freshly made pastry care of Leavenly Goods Bakery (their lemon tart "kwassont" is always reliably outstanding)

Moodswing Coffee + Bar
655 Front St