After the great fire of 1898, the New Westminster Brewery, originally located on the corner of Carnarvon and Eighth Street in downtown New Westminster, was rebuilt at Brunette and Columbia on the site of the defunct Jamieson brewery. After prohibition ended in 1920, the Sapperton Brewery was able to prosper, in part because of its role in smuggling product into the United States, which did not end prohibition until 1933. In 1941, the Coast Company bought the New Westminster Brewery and it became Lucky Lager. The facility became one of the city's biggest employers, lasting for over 60 additional years until it was eventually closed in 2005.
New Westminster Brewery was not the only Sapperton facility in this industry. In 1904, William Goldsmith Braid founded the B.C. Distillery, located on what was then known as Pipeline Road (now Braid Street). The facility remained in operation for over 70 years until it eventually closed its doors around 1978. Verbal reports from local Sapperton residents say that remaining buildings in the area were demolished in the early 1980's leaving only the winery building intact (which was built in 1929).
Although both of these facilities have closed, their legacy continues to be preserved within the Sapperton community. In 2014, the old winery building of the BC Distillery was transformed into an art studio called 100 Braid Street Studios. The venue serves as a co-working space for 40 artists. It also serves as a non-traditional gallery, allowing visitors to be inspired and to learn from the artists practicing in the studio. For those who want to try their hand at painting, you are even able to attend a fun Paint & Sip event!
Upon the closure of the New Westminster Brewery, a new development was proposed upon the site. The new development would be called the Brewery District to pay homage to the site's rich history. Today, this new community is home to condos, restaurants, shops, and the Vancouver region's transit authority headquarters. On June 5, 2019, after more than a decade since the Brewery District actually housed a Brewery, Another Beer Co. opened its doors to the public. This new business has stated that they do not plan on wholesaling their products to shops. Their home brewing background has them inclined to opt to make small batches of beer that they really love. The 20 seat brewery is housed in a storage warehouse that doubles as a tasting room, just a short walk from Sapperton SkyTrain station. On July 27, 2019, they will be hosting Another Beer Fest, an event you do not want to miss!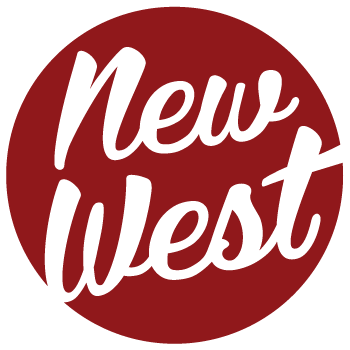 Tourism New West is the official Destination Marketing Organization for the city of New Westminster.